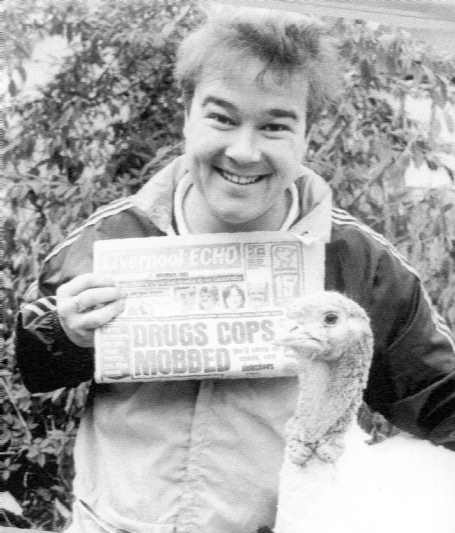 Sinbad seemed fat when he arrived, but looking back he doesn't seem too bad!
Sinbad arrived in Brookie as a proper scally, with no real sense of right and wrong. Originally introduced as Jimmy Corkhill's mate, Sinbad soon established a place as the neighbourhood's favourite window cleaner.

One of his scams entailed selling turkeys for Christmas, but (as the picture proves) he couldn't bring himself to do the deed.