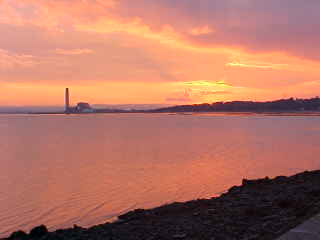 Longannet Power Station in Kincardine (pictured above) is also clearly visible from Culross, and although not the most attractive building, it does seem quite charming in certain lights.
Culross's history is linked to the sea. The estuary has brought trade and people to the village, and this in turn has had an influence on the architecture, and the industries which helped to shape the village.

The Firth of Forth forms a beautiful backdrop to the village, and its near neighbours of Bo'ness and Grangemouth can be seen very clearly from many points.