Doreen had grand ideas, and when she and Billy moved to Brookside it was the realisation of all of her dreams. Well not all of them, because there never was enough money, and she continually overspent.
This placed strains on Billy, who, finding himself out of work, was forced to get involved in several nefarious acts, and at a time when son Rod was pounding the beat as a policeman.
Doreen's mum, the marvellous Julia Brogan, didn't approve of the Billy (and less so of his brother Jimmy) and she never missed an opportunity to tell him so.
The marriage had difficulties, and Billy and Sheila Grant eventually got together, and Billy left Liverpool. By this time Jimmy had appeared, and the Corkhill named lived on. Jimmy's story is a long, complicated and unbelievable saga, and that of his daughter Lindsay even more so.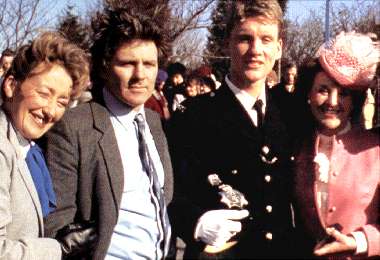 Doreen, Billy, Rod, Julia and Rod's passing out parade.